October 4, 2019 | By admin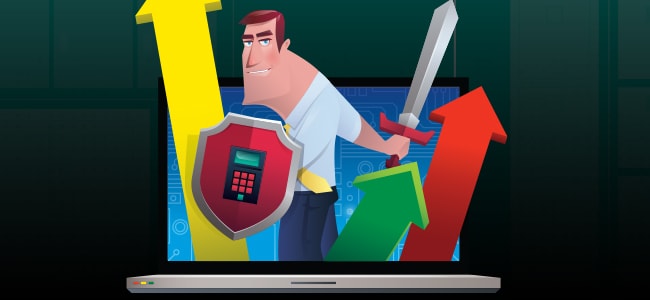 Antivirus programs are designed to detect, block, and delete viruses or malwares on your computer system. These pieces of malicious codes can easily corrupt files, data, and applications kept in your device.
In order to protect your documents, programs, as well as your hardware, you need to install a good antivirus on your computer. This will help you mitigate damages to your data and hardware as a result of malwares or viruses.
If you are asking what is a good antivirus, we have listed its features below. This will help you decide what antivirus to get if you want to fully protect your computer.
1, Updates Automatically
Antivirus works by scanning viruses and blocking them before you open a file. It also does full system scanning to identify and block new malicious activities. A good antivirus software should be able to provide you the option to install automatic updates. Failing to regularly update your antivirus software can be an issue as it will be hard to block new malwares or spywares.
2, Database of previous malware
A good antivirus software must keep a record of all previous detected malware and viruses in a database. Having a database that compiles a list of good and bad files can make an antivirus program even more effective as the scanner will already know what it's looking for.

3, Firewall
A firewall is a network security system often enabled in computers. It monitors and filters incoming and outgoing network traffic based on certain security rules. It functions like a barrier between a trusted internal network and an untrusted external network, such as the Internet.
Antivirus software like Comodo Internet Security offers personal packet filtering firewall for granular management of inbound and outbound activities. Enabling firewall helps block viruses easily, keeping the computer protected.
While some antivirus software can block spywares, they are not able to completely erase it from your computer. It is important to choose a good antivirus like Comodo Internet Security that
has the ability to fully eliminate any malware detected on your computer.
5, File shredder
Deleting files from your computer doesn't necessarily mean that they are completely removed from your system. They are just made invisible to your naked eyes. As such, if a certain file is infected with a virus, you shouldn't leave a trace of it in your system. Antivirus programs that can totally shred down files will always be a good option.
How to Identify What is a Good Antivirus in the Market?
1. Go beyond the basics
While it is not necessary to pay for expensive antivirus software, it is also not enough to stick with free antivirus programs. Oftentimes, they just offer basic protection and are not able to block the biggest threats out there. You have to consider the potential weaknesses of your system and choose an antivirus that addresses them. If you use email, messaging, and other web services frequently, you should go with a solution that includes Internet security software for ultimate threat protection.
Comodo Internet Security offers an antivirus package which is available for only $7.99. Its features are similar to expensive antivirus software but it comes in a more affordable price.
2. Perform an antivirus test
You need to carry out an antivirus test to ensure that the antivirus software is working properly. The first thing that you should do is to test it for protection. Make sure that it can easily detect and block the virus before it wreaks havoc to your PC. Second, gauge its performance. The antivirus software should not affect your system or program response speed. Lastly, test its usability. Is the antivirus erroneously flagging a legitimate program or website as malicious, or suspicious? If this is the case, you should look for another option.
Remember to test the antivirus according to where it will be installed (for mobile internet, business use, or home use). If you test a few options, you should be able to choose the best antivirus for you.
3. Check reviews
Expert online reviews are helpful in giving ideas about the features of different antivirus software. Focus reading on information regarding malware blocking, privacy protection, phishing detection, malicious URL blocking, and other additional features of the antivirus software that may be mentioned. Knowing these will make it easier for you to compare the various options you have and make the right decision.



Related Resource:
Best Antivirus Software 2019 Reviews
What is Best Antivirus