October 5, 2019 | By admin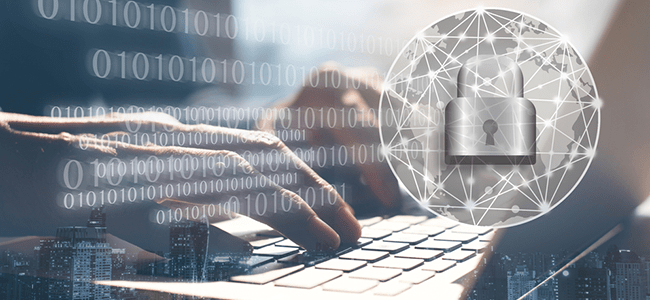 The Windows 8 OS comes with a built-in Windows defender that offers all the basic features of protection against cyber security threats. However, numerous reports have shown that this default element is still highly susceptible to threats if solely relied on. This means that to ensure a 100% security, you should know what is the best antivirus for Windows 8 that goes perfectly well with your Windows defender.
Reliable antivirus software is important in safeguarding your systems, data, and performance from different kinds of malware. It can be tricky to find the right one for you, though, since there are many paid antivirus solutions in the market, as well as free versions. A piece of unsolicited advice — the best solutions are those you're not afraid to make an investment on.
To help you in deciding what is the best antivirus for Windows 8, look out for the required features your prospect includes. It should be able to:
ensure a secure connection when connecting to the internet
automatically scan all downloaded files and programs that enter through your network
provide real-time protection against malicious activity
identify malware and suspicious files
provide defense against malware of all kinds
instantly quarantine or remove malware
maintain an updated virus definitions database
avoid having an impact on system performance
Key Capabilities of a Dependable Antivirus Software
To know if the antivirus is worth spending some money on, it should contain key capabilities that will help you strengthen your cyber security measure. Well-founded antivirus programs such as the Comodo Internet Security (CIS) possesses the following capacities.

● Antivirus Scanning
The software must be able to inspect endpoints against a long list of known good and bad files compiled over the years.
● Auto-Containment
The antivirus should be able to scan for unknown executables and malicious files that request runtime privileges. These programs should then be run in a virtual container automatically, which should not have access to the host system's resources or user data. This should allow these executables to run just as well as they would on the host system without damaging or infecting your system or device.
● Cloud-Based Antivirus
Unknown files gathered during the auto-containment should then be uploaded to a global threat cloud for real-time analysis. This would produce a quick verdict of the files submitted.
● VirusScope Behavioral Analysis
CIS utilizes methods such as API hooking, DLL injection prevention, and more to distinguish risk factors while keeping the endpoint safe and without affecting usability.
● Human Analysis
In the event that the antivirus is unable to return a verdict, there should be an option for the file to be sent to actual researchers for human analysis and make a determination.
● Host Invasion Prevention
CIS features rules-based HIPS that tracks application activities, as well as system processes, efficiently blocking those that are identified to be malicious. This is made possible by preventing actions that could damage crucial system components.
● Personal Packet Filtering Firewall
The antivirus software should provide granular management of inbound and outbound network activities, hide system ports from scans, and release alerts when suspicious activities are detected.
● Robust Security for Online Banking and Shopping
CIS has a Secure Shopping feature that lets you shop and bank online without a fuss. This isolates your browser inside a secure container, which cannot be hacked, tracked or viewed by malware or cyber criminals.
● Memory Firewall
To defend your computer against malware, Comodo provides new security solution that prevents buffer overflow attacks. These kinds of attacks are commonly used by ID stealing thieves to purposely crash a computer. This enables the hacker to run malicious code and gain control of the entire operating system. It leaves the system vulnerable to malware that can reformat the hard drive, steal sensitive user information, or install programs that transform the machine into a Zombie PC. Comodo Memory Firewall gives protection against data theft, computer crashes, and system damage by preventing most types of buffer overflow attacks.
Takeaways
No matter what kind of operating system you use, especially if it's a Windows, you need a strong antivirus program to keep malware attacks at bay, keep your devices running efficiently and to safeguard your online identity and personal information.
If you want to know what is the best antivirus for Windows 8, we advise that you conduct a complete antivirus assessment for your choices. This includes user opinions, independent testing, and expert reviews. Take advantage of most software providers' trial testing period, which can help you to decide if their software meets your requirements or not.



Related Resource:
Best Antivirus Software 2019 Reviews