October 22, 2019 | By admin
Choice is often good, but too much choice can be confusing. With that in mind, here are four points to check before you choose which virus removal app to buy.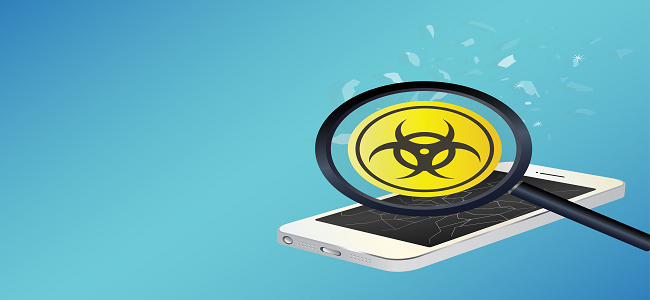 Check who is behind it
A virus removal app is basically a security product. If you were implementing security in the real world, you'd certainly ask some questions about a company (or an individual) before you took a (final) decision on whether or not to hire them. It is highly recommended to apply the same principle when you are buying digital-security products such as virus removal apps.
First of all, you want to eliminate the possibility of downloading malware instead of a legitimate virus removal app. A significant percentage of free "virus removal apps" are actually viruses themselves. Specifically, they are trojan viruses, which work by tricking the user into taking an action which activates the malicious content.
Many of these viruses are simply financial scams which work by pretending to detect problems and then telling the user that they need to pay make in-app purchases to fix them. As it is fairly common for people to need to pay extra to unlock advanced functionality in apps, people may fail to realize the trick until it is too late.
It is, however, perfectly within the bounds of possibility that some of these apps will be much nastier forms of trojans, which can do all kinds of damage including taking over your device and using it to attack other devices, harvesting the details of your contacts or stealing your data, especially your financial data. Often trojans can open doors for other forms of malware. For example, a trojan may be used to create access for spyware which will steal your login credentials for your banking app and proceed to empty your bank account.
Secondly, you also want to avoid apps which may not actually be malicious but which do not show any compelling evidence that they provide the sort of robust protection everyone needs to stay safe online these days.
Basically, you only ever want to use virus removal apps from sources which are clearly bona fide companies with physical addresses in reputable jurisdictions, easily-accessible contact details and a track record of keeping their customers happy.

Check what level of protection is actually offered
Although the term "virus" is generally used to describe any type of malicious software, in actual fact a virus is one specific form of malicious software. Its defining feature is that it self-replicates. There are now many other forms of malicious software, some of the more common examples include spyware and adware. The proper catch-all term for these is malware.
The security apps offered by both Google (for Android) and Apple (for iOS) both do a pretty decent job of defending against classic viruses, but are not necessarily so effective against broader forms of malware. Then there is the fact that the nature of cyberattacks is continually developing, for example, now that security companies are getting better at identifying malicious websites, cyberattackers are making increased efforts to sneak their malware into legitimate websites.
One example of this is the technique of malvertising in which cyberattackers legitimately buy advertising space on genuine websites and then run adverts with links to malicious websites. As the adverts are hosted on genuine websites, user's "common-sense" defenses are more likely to be down and as the links are hosted within adverts it can be more difficult for some virus removal apps to identify them correctly.
Putting this all together means that what you really need is not just a virus removal app, it's an all-round security app, which provides effective protection against all kinds of malware in order to minimize the chances of your device being infected with it in the first place, but able to deal with any infections which do occur.
Check whether it is likely to be a drain on your device
All apps need some level of resources and that includes security apps such as virus removal apps. Having said that, some apps are vastly better-written than others, which means that they are less of a drain on your system resources. Look out for positive user reviews and also for features such as system-optimization and the ability to schedule non-urgent, resource-intensive tasks such as deep-level scans.
Check if it offers solid value for money
The best IT-security companies will never "race to the bottom" on price, but they will offer competitive deals. For example, Comodo offers a great virus removal app for the price of a cup of coffee. Head to the Comodo website to get the protection you need at a price you can afford!


Related Resource:
Best Antivirus Software 2019 Reviews

How to remove fbi virus from your android device