September 29, 2019 | By admin
Nearly everyone experiences virus attack on their computer once in their life. Malware infections are unfortunately real, and it can infect any computer. But, if you know how to get rid of virus on laptop, then you can keep your laptop safe even from the most dangerous malware and viruses.
If you face challenges while operating your computer or if you feel that it is not functioning like the way it used to earlier, then keep reading, because we will discuss virus removal process here.
Not sure whether a virus or malware has infected your laptop or not, then look for the following signs:
· You are not able to function correctly on your laptop.
· Your laptop is running extremely slow, making it impossible to work correctly.
· You can see a lot of unwanted pop-up messages, and they are distracting you.
· You see some programs and apps on the start-up menu that you don't recognize
· Some of the programs are starting up on their own, and you don't understand them.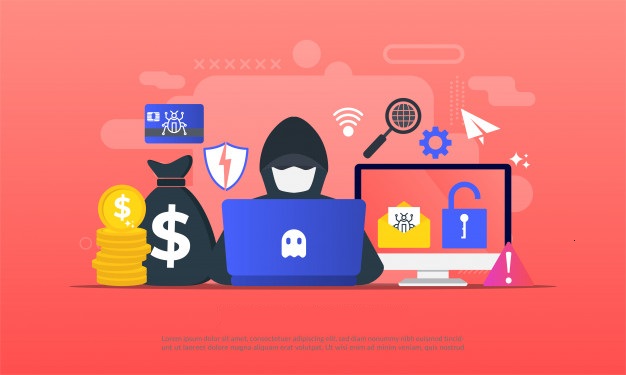 What to do?
If you can see any of the signs that we have mentioned above, then it is time to learn the steps for how to get rid of virus on laptop. Buy a good and reliable antivirus software, for instance, Comodo and run the scan. Do remember that many viruses will try to stop you from deleting them and give you a tough fight. Always remember to update your antivirus software. Whenever you suspect that your laptop is infected, make sure to run the scanning and get rid of them.
How to go about it?
If you are unable to work on Windows, then you will have to create a recovery tool. This will help you to boot up your computer. You will need access to another PC or a laptop, a USB drive, or a blank DVD.
If you are using a writable DVD, then go to your second computer and insert it. Go through the antivirus bootable recovery tool file and start downloading it. Click on burn disk and image. Now enter this disc into the laptop which is infected.
Switch on the laptop; now, instead of letting it run normally, you will have to enter the BIOS menu. If you take a look at your keyboard, it will have an F2 key, press that, also you will see a message appearing on your screen too asking you to press the required key. Press it, and you will open BIOS.
Save all the required changes. Your machine will boot up from a specific drive.
You should see "Welcome to NBRT page", you need to select Boot and follow all the prompts. After the process is completed, you will see found threats and many other recommendations.
Make sure to delete all the risks that are genuine. Once you give a command to remove any of the files, your action cannot be undone. After you are sure about the data that you wish to remove, click on Fix and press OK. Click reboot once you are done with the process.
How to keep the virus away from the laptop?
To be sure that your laptop is safe from the threats and viruses, the best step to take is updating the Comodo antivirus with its latest updates. Never miss an update of the software. Updates make the antivirus prepared for latest malware and viruses and help your laptop to fight with all the current threats. Always keep extra protection. Even though your windows 10 do comes with an in-built firewall, it is always better to be safe.
Practice good browsing habits, for instance; you must ensure that you never download software
and apps from any unknown sources. Download files from only a reliable site. If any of the websites seems fishy and it has a lot of pop-ups then don't download anything from them. Another thing to do is downloading an Adblocker. Adblocker will block all the unnecessary pop-ups that you may otherwise see.
Regarding any email received, never click on any dubious email links and try to avoid emails from companies or people who you don't know and which are of no use to you.
Keep your antivirus updated and let it do real-time scanning for you so that your laptop remains safe all the time. Make sure to download Comodo because it can save your computer from some of the most dangerous threats.


Related Resources:
4 points to check before you buy virus removal app