September 26, 2019 | By admin
Whether you saw a sudden message appearing on your system from the antivirus that antivirus has been detected or you are just experiencing an extremely slow laptop that doesn't seem to be reliable anymore, you will want to scan your laptop for virus removal. You must know that not all virus or malware are intended to damage your laptop entirely, and some are simply designed to cause chaos. However, the new aged viruses are designed to steal valuable data from your laptop and even your credit card details, other sensitive data, as well as, online baking credentials, as well. And that's when you think about how to remove virus from laptop. The old-school virus is no longer a problem; they can be easily removed. However, the question arises when your laptop is under high—tech virus attack.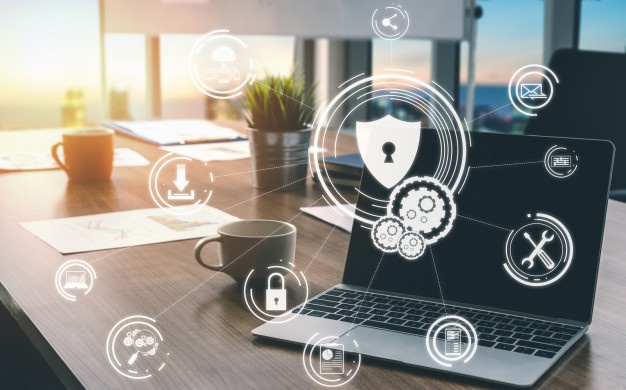 If you have seen a messaging that the antivirus has detected a virus, then that's a good thing. You will only have to follow what the antivirus virus removal asks you to do. When the message appears while operating on your system, then that might have popped up because of a recently downloaded file, and this would mean that the virus has not caused any damaged to your laptop.
Open the antivirus to see what caused that message to appear, and you will know the source. This way you will stay alert to never download files from that platform again in the future. But if you need detailed information on how to remove virus from laptop, then go ahead and run a scan on your laptop.
How to scan for virus, Spyware, Malware, Adware, Ransomware, and more?
If you notice that your laptop is not functioning adequately, you see weird pages popping up on its own, and seeing a lot of advertisements as well, then the first thing that you should do is scan your laptop for the virus, Spyware, Malware, Adware, Ransomware, and more.
The purpose of spyware to spy on each and every activity and will redirect you to pages, which you don't wish to go. Adware, on the other hand, can infect both your Windows and the browser you use. Ransomware is the most dangerous because it tries to lock you up from your computer.
Make sure to download a robust antivirus which will help you detect the issues and even if it is doing the real-time scanning, you must run through a manual scanning as well on the laptop. Comodo is ideal for both the scanning processes and is very reliable. It is designed to solve all types of modern-day threats.
How to scan the laptop for regular malware and viruses?
Even to check for regular viruses, you will need an antivirus software. If you are using Windows 10 or 8, then it comes with Windows Defender, which is Microsoft's personal antivirus. However, for Microsoft 7 users, you will have to install an antivirus because it doesn't come with in-built antivirus.
Depending on Windows Defender completely to keep your laptop from the virus is not recommended as well. It would be better to combine Window's in-built antivirus and
Comodo for better results.
If you wish to scan using Windows Defender, then open the app and select a new scan. It will scan your computer 360 degree and alert you in case of any threat detected. Of course, it runs in the background too.
Using another antivirus makes sense, for the just-in-case moments. Using another scanner will give you the assurance that your laptop is entirely safe.
What to do if Windows Defender fails to detect the issue?
If the issues still arise, then it would be better to scan your computer in Safe Mode. Safe Mode will stop you from running every application and will show you only the necessary programs that are required to run the laptop.
To begin, open your Windows 8 or 10 laptop, and press and hold the Shift key for a few seconds and click the restart tab. Now go to troubleshoot page, click advanced option, now windows startup setting, click on the restart option, and this will enable the safe mode. However, on Windows 7, you will have to press F8 many times until you see a boot options menu. From the list, click on safe mode.
The bootable Antivirus Option
We will recommend you to use the bootable antivirus tool if nothing works for you. This one works in a clean environment, which will happen completely outside Windows, and we will recommend this process only as your last option. This way, your laptop will be free from every stubborn malware and virus, which you may not be able to remove otherwise.
Always create your backup, because you may lose a lot of your valuable files and data from the data. Ensure that you have all the files and documents saved already in your hard drive never to lose them.

Related Resources: