October 10, 2019 | By admin
Dealing with the havoc caused by a computer virus or malware attack is time-consuming and even financially draining. For many businesses, including the large ones, it can mean losing their credibility, potential customers, and even their entire operation. This is why investing in an effective antivirus is essential amid these cyber threats.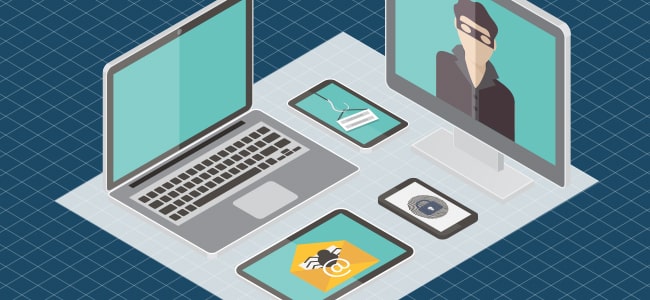 In December 2018, a Net Applications report showed that Windows 7 accounted for 36.9 percent of the desktop operating system market, just a bit behind Windows 10's 39.22 percent. With it being one of the most popular OS used today, it helps to know the answer to this – what is the best antivirus for Windows 7?
Even if Windows 7 has a built-in security module, it does not provide 100 percent protection of the computer and its stored resources. This is why many of its users are now asking "what is the best antivirus for Windows 7?"
Many security experts pointed to the OS as the one responsible for helping spread the WannaCry ransomware. For users who do not want this kind of malicious program to come close to their computers, the following list would be the appropriate answer to "what is the best antivirus for Windows 7?"
1, Bitdefender
This antivirus allows users to enjoy Internet browsing without making themselves vulnerable to hackers. It comes with an on-access and on-demand scanning feature to find and get rid of malware, such as worms, viruses, ransomware, Trojans, spyware, and rootkits. The antivirus also relies on behavioral detection to check on active apps and quickly remove malware.
The BitDefender secures the users' credit card numbers or passwords, making it one of the best answers to "what is the best antivirus for Windows 7?" It also prevents frauds by blocking suspicious sites.
2, AVG Antivirus
A lethal combination of crowdsourced data and artificial intelligence, the AVG Antivirus detects unsafe links, suspicious email attachments, and malware. For the user's convenience, it keeps itself updated in real-time. This antivirus works quietly in the background without bugging the computer down.
Aside from being an appropriate response to "what is the best antivirus for Windows 7?", this answer also applies to users of the latest Windows OS versions.
3, Comodo Antivirus
This is a cloud-based antivirus that runs unknown files in a virtual container and uploads them to their cloud for some real-time analysis and verdict. If the cloud is unable to come up with a verdict, it passes the files on to its best researchers who provide human analysis. This is one of the features that qualify it as an answer to "what is the best antivirus for Windows 7?"

Comodo also offers Secure Shopping features, a virus-free warranty, unlimited virus removal, memory firewall, fileless malware protection, and embedded code detection.
4, Avast Antivirus
For computer users who are looking for what is the best antivirus for Windows 7 in terms of its low impact on computer performance, Avast is the answer. It works fast in spotting and blocking malware even before it tries to enter the computer. Some of the best features of the Avast free antivirus software include configurable scans, larger user community, and customizable settings. It is even available for free at first.
5, Kaspersky Antivirus
It is an award-winning security solution that provides three options to customers – Kaspersky Internet Security, Kaspersky Antivirus, and Kaspersky Total Security. To find which among these options is best suited for the computer and the user, it would help to try each one using the free 30-day trial.
6, Avira Antivirus
Why did Avira make it to this shortlist about what is the best antivirus for Windows 7? It has an almost 100 percent detection rate and a user-friendly interface. The good news is that these do not slow down the computer. There is a free Avira Free Antivirus, Avira Internet Security Suite, Avira Optimization Suite, and Avira Total Security Suite.
Takeaways
Whether you are using Windows, Mac OS, or Linux, you need to have antivirus software installed. Viruses are hidden in most cases and they can be destructive. The best way to fend off these malicious programs is by installing software that prevents computer threats from entering the system. This can fix, quarantine, or eliminate the viruses so they could stop spreading all over your system.
Each antivirus mentioned above has different features. Computer users can choose one depending on which program suits their needs. Even if a free version is available, it still pays to purchase the antivirus solution to get the full protection that it offers.
---