September 27, 2019 | By admin
You've probably heard the old saying, "there's no such thing as a free lunch". The truth is that there is no such thing as a free app. All apps have development and maintenance costs which need to be paid for in some way, the only question is who pays and how. Here are five points you need to know about free apps in general and free antivirus apps for Android phones in particular.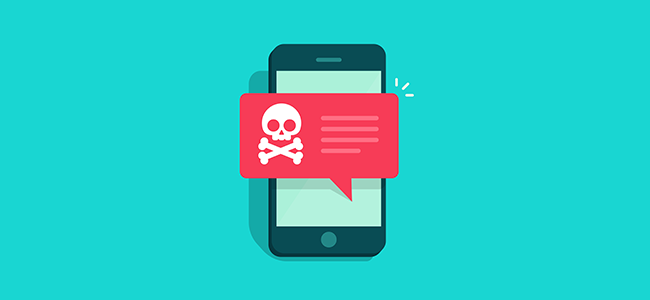 "Free" apps generally fall into one of three categories
Open-source apps are either apps which were once created by a company, but have since been put in the public domain, or which were created by developers and users working together on a goodwill basis. Technically these apps may be free but in reality their costs are picked up by the people who donate their time to create and/or maintain them and the people who voluntarily donate cash to assist with the purchase of resources such as hosting. It's also worth noting that many of these apps have a system for charging for premium support e.g. direct contact with the developers.
Ad-supported apps are usually simple apps which have very low development costs and require little to nothing in the way of updates and support. Basically developers create them because they hope that, over time, they will make a profit from the ad revenue.
Promotional apps are apps which are intended to give users a chance to try before they buy. These apps are either time-limited or function-limited so users have to make a decision about whether or not they want to upgrade. Some function-limited apps also serve adverts partly so that the company earns some revenue even if the user chooses not to upgrade and partly to create a bit of a "nuisance factor" as an extra incentive to pay for the premium version.

Legitimate, free antivirus apps for Android phones have very limited functionality
A legitimate, free antivirus app for Android phones will do exactly what it says it does. That is, essentially, the very definition of a legitimate app. It will not, however, provide the same sort of functionality as the paid-for version. In fact it will probably not come anywhere close.
The reason for this is simple. Ad revenue is highly unlikely to make a meaningful contribution to the sort of development costs involved in keeping any sort of security program up-to-date. Antivirus companies rely on customers being prepared to pay actual cash for their services and hence need to provide a compelling reason for them to do so. That means that there needs to be a meaningful differentiation between the free version of a product and the premium version of a product.
Legitimate, free antivirus apps for Android phones are unlikely to provide user support
If a user is contributing nothing to a company's bottom line then there is absolutely no reason why the company in question should use their resources to hand-hold them through setting up their app and using it effectively. So, for example, if you find that your device starts behaving strangely after you install the app, you will just have to work out for yourself what settings you need to adjust so that everything works as it should.
You use free software at your own risk
There is some degree of nuance here, but for the most part, users who have paid for a product or service are far more likely to have a complaint taken seriously (by the company or the law) than users who are benefitting from a free service.
In short Suggested 
Possibly the key point to understand about free antivirus apps for Android phones is that although they are better than nothing, they are not a whole lot better.
If you are really on a tight budget, then free antivirus apps for Android phones may be the only way to go, but you will have to make sure that you exercise the absolute highest degree of caution about everything you do with your device regardless of how busy or tired you are. For example, you cannot afford to assume that any communication comes from its purported sender because email addresses and caller/texter IDs can be faked.
If, however, you can spend a little money on a proper, paid-for antivirus product, you will benefit from a far higher level of protection. Vigilance is, of course, still highly recommended, but your antivirus product will "have your back" to a far greater degree, plus you will typically have access to proper customer support.
Comodo antivirus is the best-value antivirus on the market today
Comodo antivirus offers all the protection you'd expect from a premium brand but is available at a very budget-friendly price. In addition to protecting you from viruses, it protects you from nuisance calls and text scams, backs up your key data and can find your phone for you even if a thief takes out the SIM card. Buy it now directly from Comodo.

Related Resources: