October 18, 2019 | By admin
Windows 10 has the benefit of Microsoft's four decades of expertise in creating operating systems. One of the signs of this is the inclusion of Windows Defender, which provides baseline protection against cyberthreats. The key word in that sentence, however, is baseline. Realistically Windows Defender is what you rely on during the short period of time between getting your new PC and downloading a proper antivirus for Windows 10.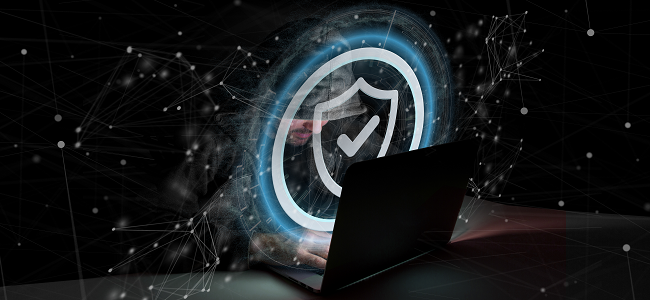 Understanding Windows Defender
Windows Defender started life as Microsoft Security Essentials, which was offered as an add-on download for Windows 7 (launched in 2009). The only real difference (aside from updated virus definitions) is that Windows Defender comes bundled with Windows 10 and is switched on by default. This is why Windows 10 does not "remind" users to install antivirus protection the way older versions of Windows once did.
This, however, is something of a pity because essentially Windows Defender is an "old-school" antivirus product. In other words, it does a decent job of protecting your computer against "textbook" computer viruses and since Microsoft has done a really thorough job of integrating it into the operating system, it does so without gobbling up resources so your computer will (generally) continue to run smoothly.
There are two main reasons why you need extra protection on top of Windows Defender. The first is that Windows Defender does still have its weak points when it comes to protecting your computer against "classic" viruses. The second is that it provides very limited protection against other kinds of malware, which is a serious deficiency in the modern world.
Stick to the paid antivirus products for Windows 10
There are several reasons for passing on the free antivirus products for Windows 10. First of all, there is now a lot of malware disguised as free antivirus products, especially free antivirus products for Windows 10. If you absolutely must go down the free route be very careful to check the credentials of any piece of software before you download it and remember that reputable brands can be counterfeited, always double-check directly on the website of the purported developer.

Secondly, even if a free product comes from a legitimate source, it is in the highest degree unlikely that it is going to offer the same level of protection as a paid product, otherwise people would have no incentive to upgrade.
Thirdly, even if a free antivirus for Windows 10 does offer a reasonable level of protection against all malware (which is far from guaranteed) it is almost a given that it will come with one or more of adverts, browser extensions and general bloatware.
In fact these days increasing numbers of free antivirus products for Windows 10 come with all of the above, so it's hardly surprising that a lot of them can drag down the performance of even the highest-specced computers.
What to look for in a good antivirus product for Windows 10
These days, it's very much advisable to have an antivirus which performs at least some of its tasks in the cloud. This is because it means that any updates will be applied as soon as the developer knows about them rather than the updates needing to be downloaded and applied to your local PC. This not only cuts down the time before they become effective (which can be hugely important) but also eliminates the possibility of updates being missed, for whatever reason. As an added bonus, leveraging the cloud lightens the burden on the host PC, which is handy even with higher-specced computers and invaluable for more budget-friendly PCs.
You also want an "antivirus" which is actually an all-round anti-malware product (as the best paid options are) so that you are protected against other forms of malicious software including adware and spyware. Ideally it should include a sandbox (or quarantine) function, basically a way to isolate a virus while it is being treated so that if it springs and nasty surprises, these will be contained within a secure area.
It is very much preferable if the "antivirus" also includes a firewall. In the old days these products were often sold separately and they still can be, however it generally makes sense just to buy them together as they are the two pillars of any security system.
You can get robust protection at a reasonable price
The good news for owners of Windows 10 PCs is that you can get outstanding antivirus protection for Windows 10 at a very reasonable price direct from the Comodo website. Comodo is one of the most trusted names in cybersecurity and has made it their mission to provide everyone with the protection they need at a price they can afford. Head to the Comodo website to buy it now.


Related Resources
Best Antivirus Software for PC